Home
6ft Unique Birth Announcement Stork Yard Signs in Central Georgia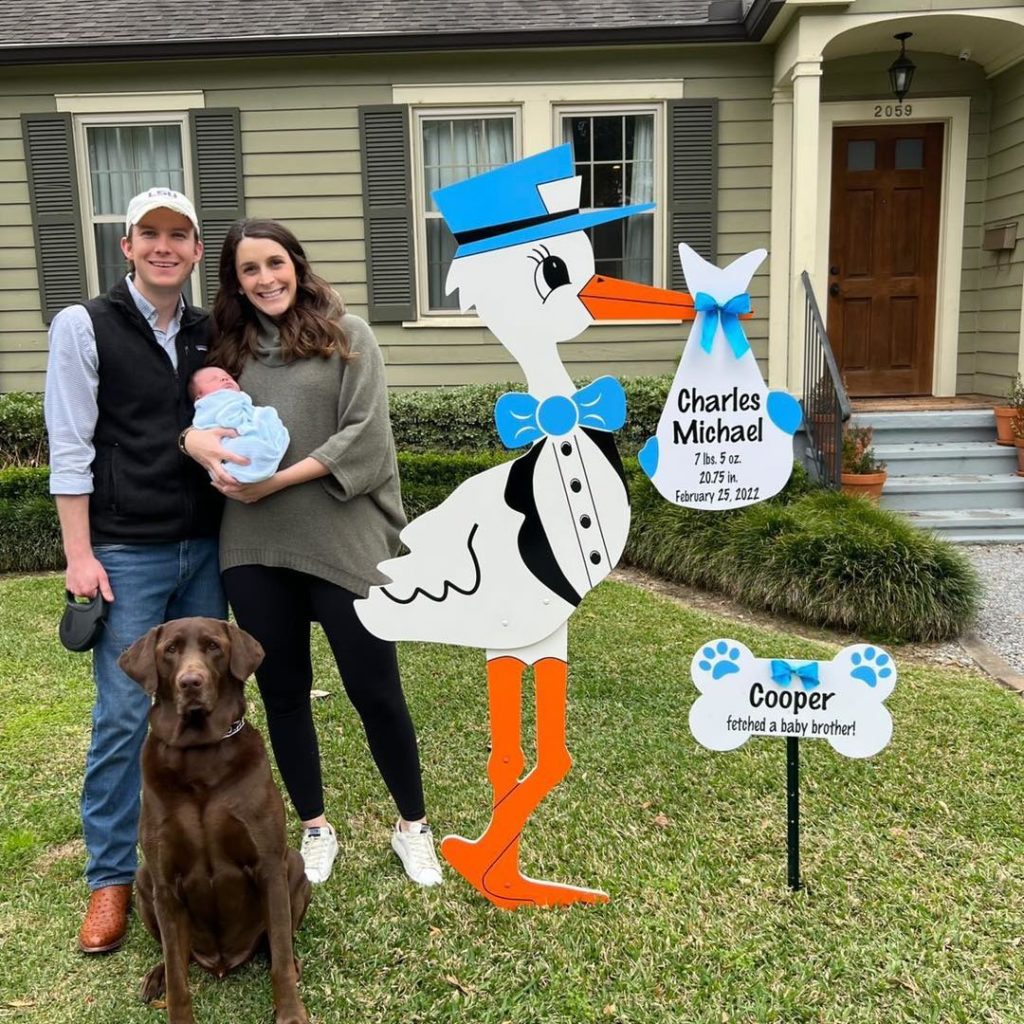 Celebrate the arrival of your new baby with our 6ft Stork Sign Rental
Congratulations on your new bundle of joy! A new baby always brings so much joy and excitement to both the parents and those close to the parents. Our 6ft stork signs are a perfect way to express this excitement and announce to your neighbors and family that the new baby has arrived. Each of our stork signs comes with a personalized bundle with the baby's name, date of birth, weight, and height. This bundle is left behind for the family to cherish after the rental period is over and the stork is picked up.
STORK YARD SIGNS
Birth Announcements, Baby Showers, Gender Reveals & Sip & Sees
Star Yard Signs
For Siblings and Sweet Messages from the family
Pet Yard Signs
Cat Sign and Dog Bone SIgns
Our Stork Sign can be rented by proud grandparents too to announce that their sweet little granddaughter or grandson has arrived. Siblings, Pets, and other family members need not feel left out. We offer sibling stars for Proud older siblings. Each of these stars is personalized with their names and is for the family to keep. Other family members can also have their own message stars. Pets are family too and we make personalized dog bone and cat signs for your furry and feline members.
Whether you are celebrating after the arrival of a new baby with a Sip & See party or celebrating before the arrival with a baby shower, our stork signs are the perfect way to welcome your guests and tell them that 'the party is here'. We rent storks for 3 days for events. We also carry stands for the storks for indoor decoration. Kindly ask us at the time of booking.
John Schone
My wife and I recently welcomed our first child into the world. As we pulled into our home for the first time we saw this incredible 6-foot-tall stork in our front yard with our child's birth information. We couldn't believe how sweet of a gesture this was and took many, many pictures in front of the stork with our newborn as it made a great photo op! Quite a few of our neighbors stopped by to congratulate us and every single one complimented the stork. I was able to speak with the owner during pickup – she was great too.
Service Area
We serve Central Georgia – Houston County – Byron, Centerville, Perry, Warner Robins, Peach County – Byron, Fort Valley, Warner Robins, Perry, Macon-Bibb County – Downtown Macon, Lamar County – Aldora, Barnesville, Milner, Crawford County, Roberta, Kathleen, Pulaski County -Hartford, Hawkinsville